Posts for tag: nutrition
By Wing, Mack, Smith & Bang, DDS
June 01, 2020
Oral cancer is one of the more dangerous malignancies people face. But there are ways you can reduce your risk of this deadly disease through changes in lifestyle habits and behaviors.
Two of the better known behaviors for increased oral cancer risk are immoderate consumption of alcohol and the use of tobacco, particularly chewing tobacco and snuff. Eliminating these, especially the latter, can vastly improve your odds of avoiding cancer. Another factor is a strain of the human papilloma virus (HPV 16) that's transmitted sexually, which you can avoid through safe sex practices.
In addition to these lifestyle changes, there's one more you should make to lower your oral cancer risk: adjustments to your diet. Research over the last half century has provided ample evidence of a link between the foods we eat and our risk of all types of cancers, including oral.
The biggest concern is over certain elements in some foods that can damage DNA, the molecular "operating instructions" that regulate the formation and function of our bodies' cells. These elements are collectively known as carcinogens because of their role in cancer formation.
An example of a carcinogen is a group of chemicals called nitrosamines. These form during preservation processes using nitrites in meats like bacon or ham. They're also found in beer or certain preserved fish. To limit your consumption of nitrosamines, you should reduce these and other processed products and replace them with fresh fruits and vegetables, or organic meats and dairy products.
Our DNA can also be damaged by unstable molecules called free radicals that arise during normal cellular function. But there are also substances known as antioxidants that help protect the cells from free radical damage. Many plant-based foods contain nutrients like vitamins C and E that have antioxidant properties, so including them in your diet could help reduce your oral cancer risk.
Several clinical studies over the years have been consistent in their findings that a diet rich in fresh fruits and vegetables can reduce the risk of oral or throat cancers, as well as other forms of cancer. Making changes to your diet in that direction, plus other lifestyle changes, could help you avoid this devastating oral disease.
If you would like more information on preventing oral cancer, please contact us or schedule an appointment for a consultation. You can also learn more about this topic by reading the Dear Doctor magazine article "Diet and Prevention of Oral Cancer."
By Wing, Mack, Smith & Bang, DDS
December 24, 2019
'Tis the season to be merry—and with plenty of edible goodies! During the holidays, families fill their homes with all sorts of delectable treats for friends and loved ones. But there can be unintended consequences with all this joyous feasting, and not just added pounds come January: eating more sugar could increase your risk for dental disease.
We're not here to throw a wet blanket on your holiday fun. Instead, we have 4 commonsense tips to help you keep your holiday snacking from ultimately causing tooth and gum woes.
Blend in healthier choices. The problem with sugar is that it's a prime food source of disease-causing oral bacteria. The more sugar available in the mouth, the more these bacteria multiply and increase the disease threat to your teeth and gums. So, try reducing sugar by adding savory treats like nuts or flavored popcorn to your sweeter offerings. And don't forget cheese and other dairy—eating dairy products along with sweets can help blunt some of sugar's effect on bacteria.
Avoid "grazing." While it's tempting to do so during the holidays, continuous snacking increases the mouth's acidity, which is like Superman's kryptonite to your tooth enamel. The longer acid directly contacts your enamel, the more it can soften it and open the door to tooth decay. Saliva neutralizes after-meal acid; but if you're constantly snacking, you could prevent saliva from completely buffering the acid present. So, limit your snacking time—or better yet, reserve your sweet treats for mealtime.
Don't neglect your hygiene. The hectic pace of the holidays can interfere with people's normal routines. Don't let that happen to your daily practice of brushing and flossing. These essential hygiene tasks clean your teeth of a disease-causing biofilm called dental plaque. Miss a few days and the accumulated plaque could trigger an infection that could damage your gums and ultimately your teeth. You can help avoid this by brushing and flossing every day.
Don't brush right after eating. The mouth's acidity naturally increases during and just after eating. As we alluded to earlier, saliva's on the job getting the mouth back to a more neutral state and reducing the effect of acid on enamel. That takes about an hour, though, and in the meantime your enamel may be in a slightly softened state. If you brush right after eating, you might inadvertently brush tiny bits of enamel. So, wait an hour or so after eating before you brush.
The holidays are all about enjoying friends and family and ringing in the new year. Follow these tips to ensure it's a healthy and happy one for your teeth and gums.
If you would like more information about dental care during the holidays, please contact us or schedule a consultation. To learn more, read the Dear Doctor magazine article "6 Tips to Help Prevent the Erosion of Tooth Enamel."
By Wing, Mack, Smith & Bang, DDS
February 10, 2018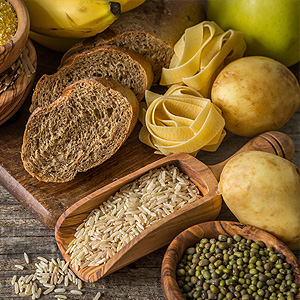 If you've had issues with periodontal (gum) disease, no doubt a few things have changed for you. You may be seeing us for dental cleanings and checkups more frequently and you have to be extra diligent about your daily brushing and flossing.
There's one other thing you may need to do: change your diet. Some of the foods you may be eating could work against you in your fight against gum disease. At the same time, increasing your intake of certain foods could boost your overall oral health.
The biggest culprits in the first category are carbohydrates, which make up almost half the average diet in the Western world, mainly as added sugar. Although carbohydrates help fuel the body, too much can increase inflammation—which also happens to be a primary cause of tissue damage related to gum disease.
Of course, we can't paint too broad a brush because not all carbohydrates have the same effect on the body. Carbohydrates like sugar or processed items like bakery goods, white rice or mashed potatoes quickly convert to glucose (the actual sugar used by the body for energy) in the bloodstream and increase insulin levels, which can then lead to chronic inflammation. Complex or unprocessed carbohydrates like vegetables, nuts or whole grains take longer to digest and so convert to glucose slowly—a process which can actually hinder inflammation.  
Eating less of the higher glycemic (the rate of glucose conversion entering the bloodstream) carbohydrates and more low glycemic foods will help reduce inflammation. And that's good news for your gums. You should also add foods rich in vitamins C and D (cheese and other dairy products, for instance) and antioxidants to further protect your oral health.
Studies have shown that changing to a low-carbohydrate, anti-inflammatory diet can significantly reduce chronic inflammation in the body and improve gum health. Coupled with your other efforts at prevention, a better diet can go a long way in keeping gum disease at bay.
If you would like more information on the role of diet in dental health, please contact us or schedule an appointment for a consultation. You can also learn more about this topic by reading the Dear Doctor magazine article "Carbohydrates Linked to Gum Disease."